I have no idea. Time feels like its going too fast sometimes. What I wouldn't give for a time-turner.
Anyway, I bought a new sketchbook. Its spiral-bound at the top instead of the side, which I really like. I'm a leftie so right-side binding gets in the way sometimes.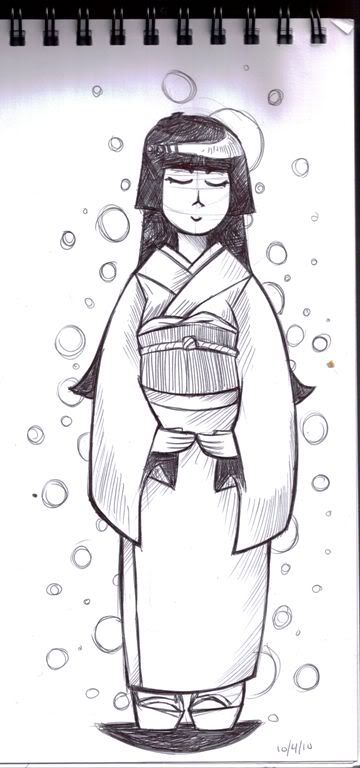 Trying out a different kind of style, influenced somewhat by the Scott Pilgrim comics style and by San Smith's absolutely adorable style.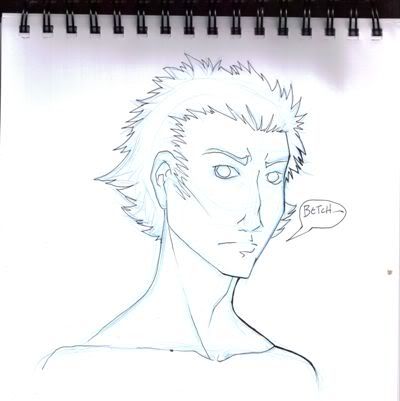 Another one of my vaguely irritated-looking random dudes. I used to suck at drawing men. Now I draw them so much that I'm out of practice with drawing women and feminine faces. Guess I'll have to work on that.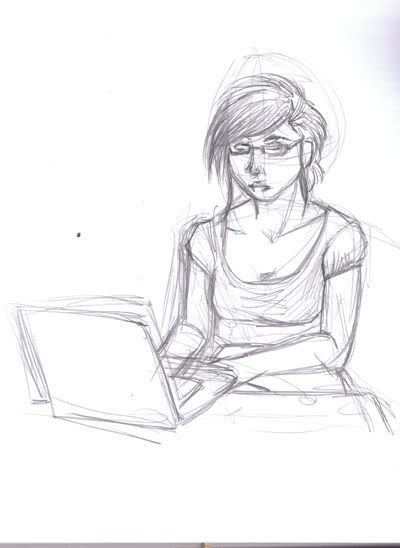 Observational sketch of my friend Jen sitting across from me at the coffee shop tonight. Highlands is this great bar/coffee house closeby and its a fantastic place to sit, have some great coffee and/or drinks (or coffee-based drinks) and people watch. I like taking my sketchbook along to draw the people sitting around me.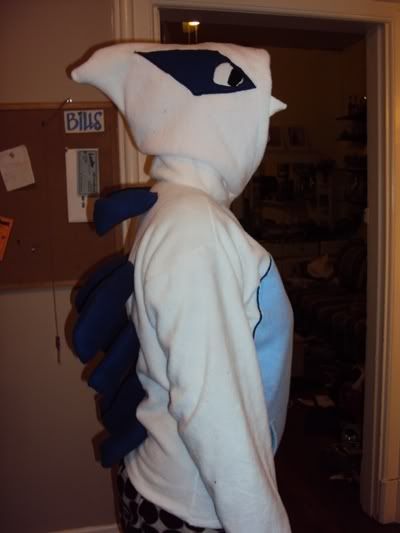 Another pokemon hoodie I recently completed, for Nik all the way across the pond in the UK.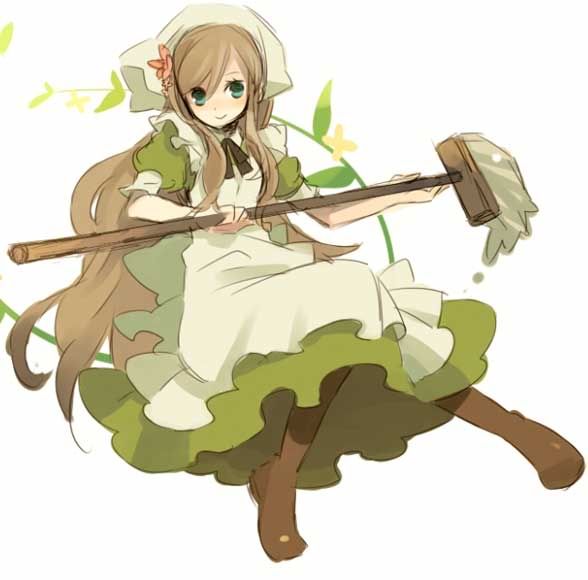 Aaand my current costume project, Hungary from Axis Powers Hetalia. I hate the fandom but her costume is adorable. Plus I need something cute and comfortable in my costume closet and this is really perfect for what it will be worn for (sitting behind an art table selling plush tentacles) I'm hoping to debut it at SugoiCon in November in Covington Kentucky. I have the green dress nearly finished, I just need to sew some horsehair braid into the hem of the skirt to make it extra-swingy. then comes the apron, wig, and petticoat + bloomers. Surprisingly little, I'm used to making costumes with a huge to-do list. Its a pleasant change