I've started fall classes, and this quarter I'm taking an oil painting class. A nice change from other classes I have this quarter with exciting names such as "ethnographic methods".
This is the peach I painted over the course of 2 classes this week. Next week we move on to larger sized paintings, which I'm quite glad to do. I hate working small when it comes to painting.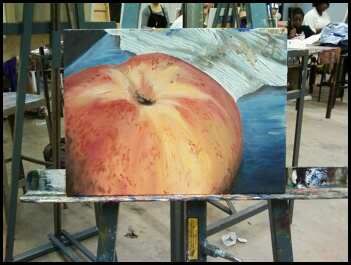 picture taken with my cell phone.